Everyone Needs a HERO
Award-Winning Revolutionary Rash Guard with A Built-in Life Jacket 
MEET THE HERO LIFE SAVING RASH GUARD
comes to the rescue in times of trouble
CO2 Subscription
Automate your CO2 Rearming Purchases and Save 20%
30-DAY MONEY-BACK GUARANTEE
No need risk your safety or your money with our risk-free guarantee for 30 days or your money back
THE HERO INFLATABLE RASH GUARD COMES TO THE RESCUE IN TIMES OF TROUBLE
Our revolutionary HERO rash guard will inflate if you're in trouble in the water - 50 + SPF protects you from the sun's harmful UV rays and prevents chaffing. The HERO is so comfortable you will forget you have it on. 
HOW YOUR HERO WORKS
HERO inflatable rash guards have a built-in inflation chamber that expands on both sides of your chest and across the shoulders. The inflation chamber is located within a double lining so it's very comfortable to wear. The shirt can be automatically activated via a small CO2 cartridge. 
Step 2
WAIT FOR THE CHAMBER TO INFLATE AT SUPER HERO SPEEDS
STEP 3
CONTROL THE BUOYANCY WITH ORAL INFLATION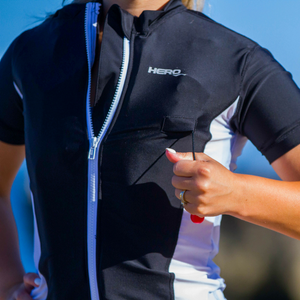 *Inventory will be available in 2 weeks from order date. Expected to be 6/14.  The HERO Inflatable Rash Guard was...
Learn more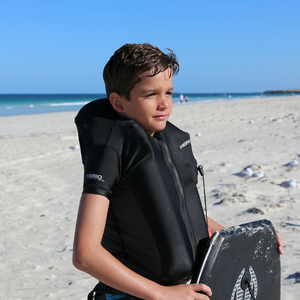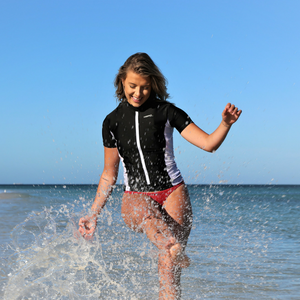 The HERO Inflatable Rash Guard was designed for all water sports. It is a rashguard and ISO Certified Buoyancy aid...
Learn more
A HERO FOR ALL AGES AND ACTIVITIES
Action packed water sports like surfing, kite surfing and white water rafting carry inherent risks. But so does a day at beach or out on the boat - no one is exempt. That's why we've got everyone covered with rash guards available from Child's Size 4 to Adult XXL. 
STAYS IN PLACE TO KEEP YOU SAFE
Your HERO is close fitting and won't ride up or slip off. It is fitted with an embedded 1" nylon waist belt and heavy duty YKK snap buckle allowing for full adjustment
Easy Replaceable CO2
Use these blocks to share your brand's story. You can focus on a particular collection, a product detail, or even embed a video.
learn more about our co2
HIGH QUALITY COMPONENTS, DURABLE DESIGN
We use the highest quality materials for comfort and durability, including YKK zips, 40 Denier 80/20 Polyester/Lycra Blend material, YKK 1" belt and buckle and UML inflators, all components are certified for use in life-saving devices
Cooler to paddle in than a bulky life jacket
GORDON STIMSON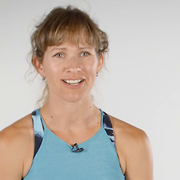 If they get into trouble they just have to pull the cord
SUE TIPPET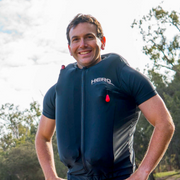 I'm 100% confident in the HERO
DARREN MACGREGOR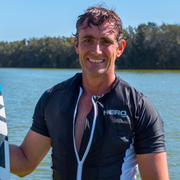 I really enjoyed the comfort it provided. There wasn't any chaffing which we sometimes experience in [life] vests.
Damon